Latest News
Prayer & Blessing Sky Lanten with 2023 Fortune Rabbit
Published date: 2023-02-03
Light a latent effectively around the world!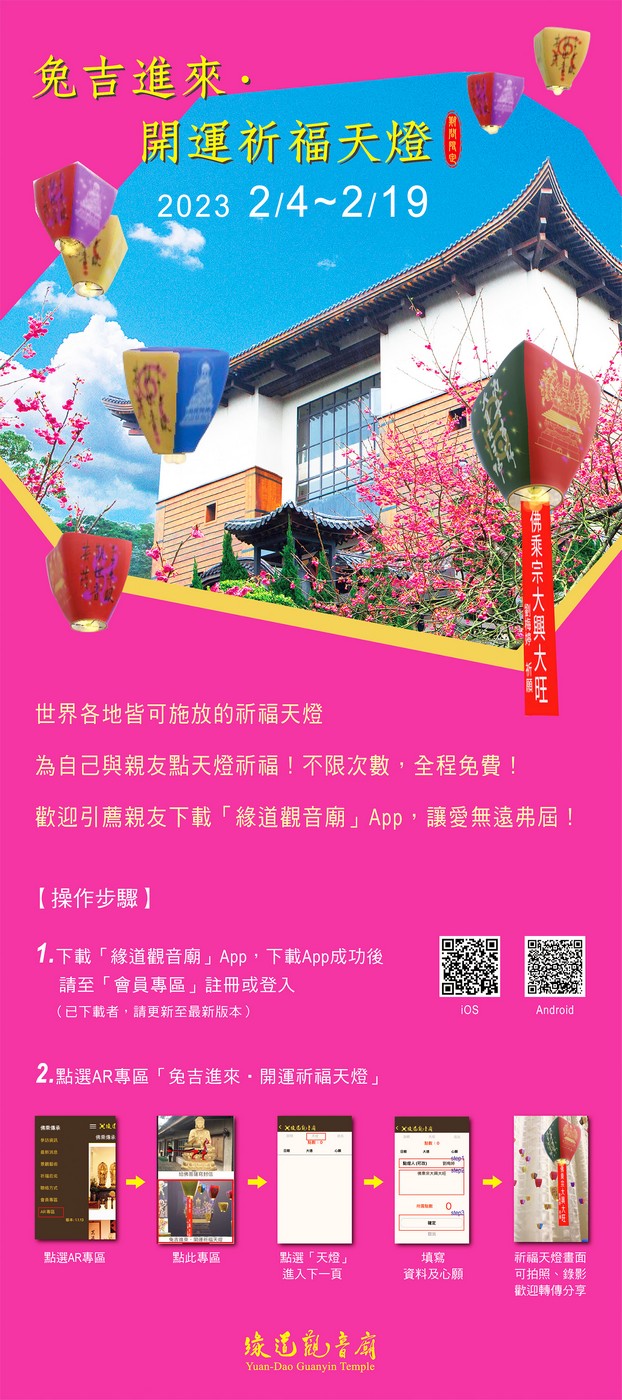 ★ Effective February 4-19, 2023
★Effective Around the World
Event content :
Light a latent and pray for you and families & friends!
Free and Unlimited! Please download 'YuanDao Guanyin Temple' App (緣道觀音廟 App),
pass your compassion far and wide!
To download the app and light a laten: YouTube
1. Go to below pages to download the app
https://apps.apple.com/ (Fir iOS)
https://play.google.com/store/apps/ (For Android)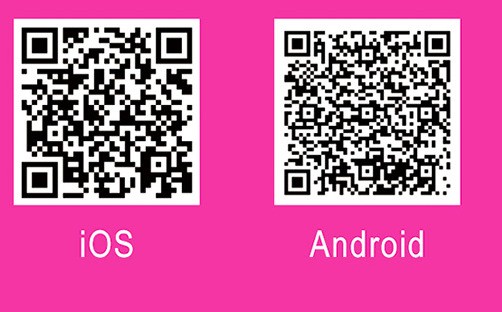 Then, go to the [會員專區] (Member) to register or login.
2. Perform the following steps to write your wishes and light a laten.